About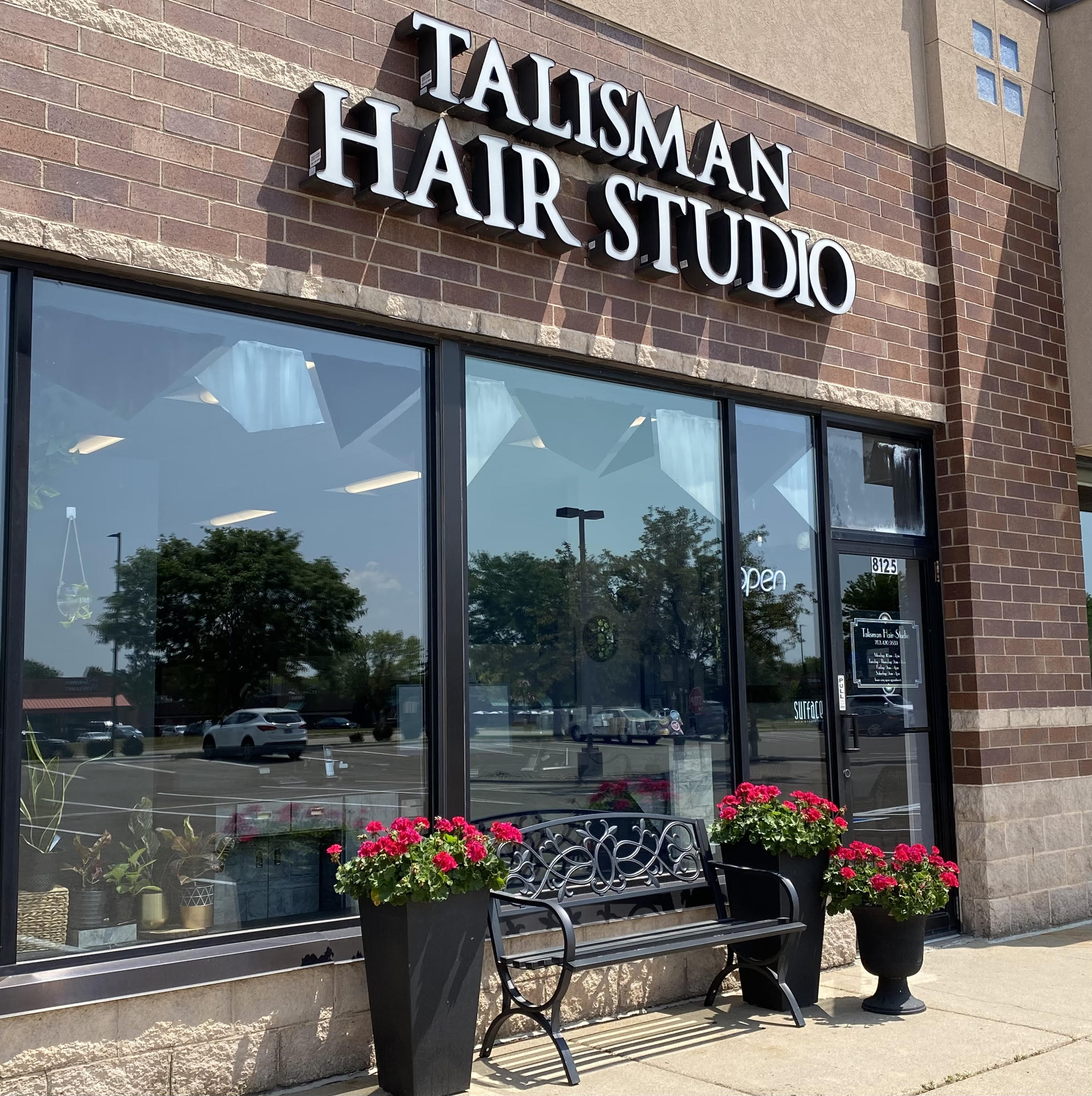 Talisman (tal·​is·​man), noun:
1: an object held to act as a charm to avert evil & bring good fortune
2: something producing apparently magical or miraculous effects
Talisman Hair Studio was created in 1980 by Cindy Gladwin. With the founding location in Brooklyn Center, Talisman made the move to Maple Grove in 1995. Staying as a small business salon, it was purchased by stylist Kari Nelson in 2014, who continues to work as a full-time stylist at the salon. With help from our salon manager Madi, Talisman strives to ensure every client has a positive experience.
Located in the heart of Maple Grove, across the parking lot from Cub Food, Talisman is wedged between OrangeTheory Fitness & Sanford by Profile. Don't worry, we have ample parking!
As a staple in the Maple Grove & surrounding community, Talisman Hair Studio holds our positive reputation with the highest standards. Intimate & inviting, laid-back & a bit quirky, clients are our top priority. We believe in a 'come as you are' philosophy - all are welcome here!
Specializing in hair & also offering facial waxing, we have 11 stylists with unique personalities and strengths. Not everyone is for everyone, so we encourage you to find the perfect stylist for you.
Upon entering our cozy salon, you'll be greeted by one of our friendly receptionists. Help yourself to a variety of coffee beverages and teas as you sit back and relax while one of our 11 talented stylists gives you a personalized consultation & service.
In our open-air studio, each stylist has a semi-private, spacious station so you can feel comfortable & they can focus on what really matters - you!