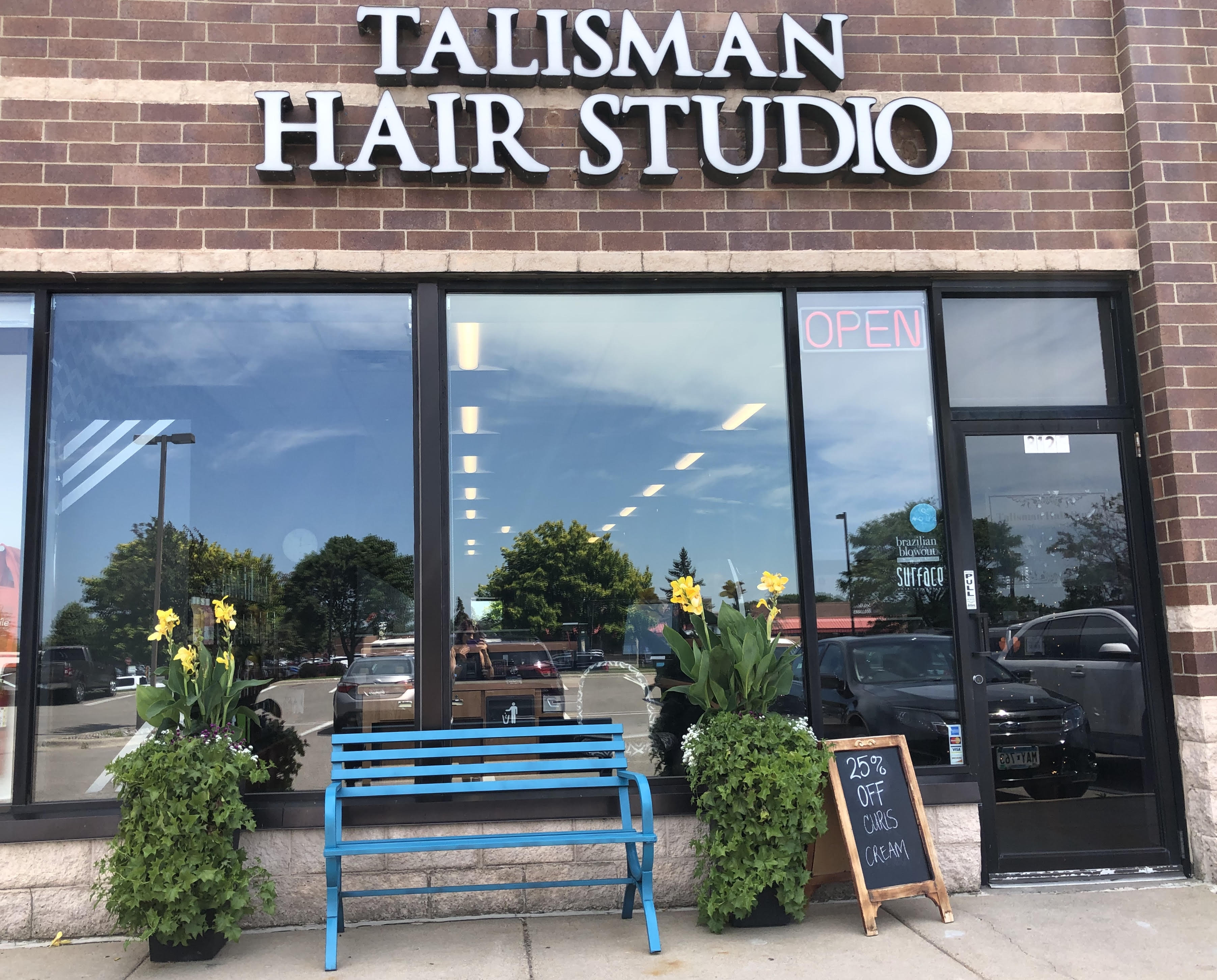 Are you looking to join a welcoming, laid-back environment to grow your business?
Well, we're looking for you, too!
Talisman Hair Studio is an Open Air Studio, located in the heart of Maple Grove, looking for Independent Salon Associates.
Why join Talisman Hair Studio?
We have been voted:
Best Stylist Team
The Best of Maple Grove-Osseo Magazine 2019
Best Stylist
The Best of Maple Grove-Osseo Magazine 2018
Best Hair Salon
The Best of Maple Grove-Osseo Magazine 2017
Talisman prides itself in being a helpful, drama-free, and come-as-you-are salon, letting you concentrate on what really matters - your clients!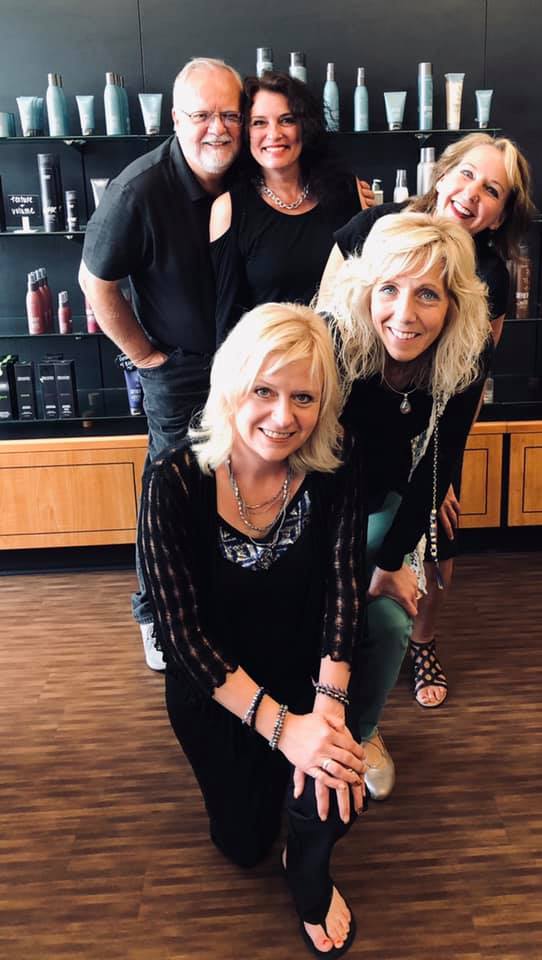 Talisman has 11 fun-loving stylists - here's a few of them!
Front to back: Kari (owner and stylist), Judy, Tammy, Jodi, & Dan
Located in the heart of Maple Grove, we are a convenient stop for you and your clients!
Full-time and full-service friendly front desk receptionists make life a little easier for you by booking appointments, checking in clients, washing towels, and making sure the salon always looks nice!
Selling your own retail enables you to encourage your clients to provide their hair with the best care, and creating extra profit for you!
Creating your own schedule gives you the power to work around you and your clients' needs!
6 weeks of free rent gives you time to adjust to the move and for your clients to find you!
Open air studios provide privacy, intimacy, and ample storage, all while allowing a fun and engaging salon atmosphere!
Warm, welcoming, and laid-back environment make the salon a happy place for both you and your clients, where everyone feels they belong!
Be a part of a supportive team of stylists who encourage, offer advice, and work well together - creating a peaceful, drama-free space! Check them out on the Meet Your Stylist page!
In-salon continuing education classes make it convenient for you to learn and try new techniques, as well as stay updated on products and trends!
5-star reviewed on Google and Facebook shows clients we know what we're doing when it comes to hair, giving them the confidence to try out our salon!
At Talisman, you won't be "just another renter", you'll be a valued team member of talented artists!
Let us help you be the best you you can be!
Stop by the salon anytime to take a look around! Call the salon at 763.420.9533, or send us an email at talismanhairstudio@gmail.com to set up a time to chat with Kari about all the details!