Talisman Hair Studio provides high quality hair services for a wide range of clients. Below you will find a list of common services.  This list does not include all of the services we provide.
Talisman is a Surface Hair Certified Salon, carrying the entire Surface product line, as well as having multiple stylists use Surface Pure Color!
Brazilian Blowout
Prices starting at $150+
15 minute consultation needed
Extensions
15 minute consultation needed
Prices vary
Surface Lines
All Surface products are formulated with sustainable harvested ingredients, certified organic botanicals, and are sulfate free, gluten free, paraben free, vegan, and color safe.
Surface Styling

Surface Trinity - stengthening

Surface Bassu - hydrating

Surface Curls - nourishing

Surface Awaken - therapeutic

Surface Char - texturizing

Surface Pure Blonde - color enhancing

Surface Men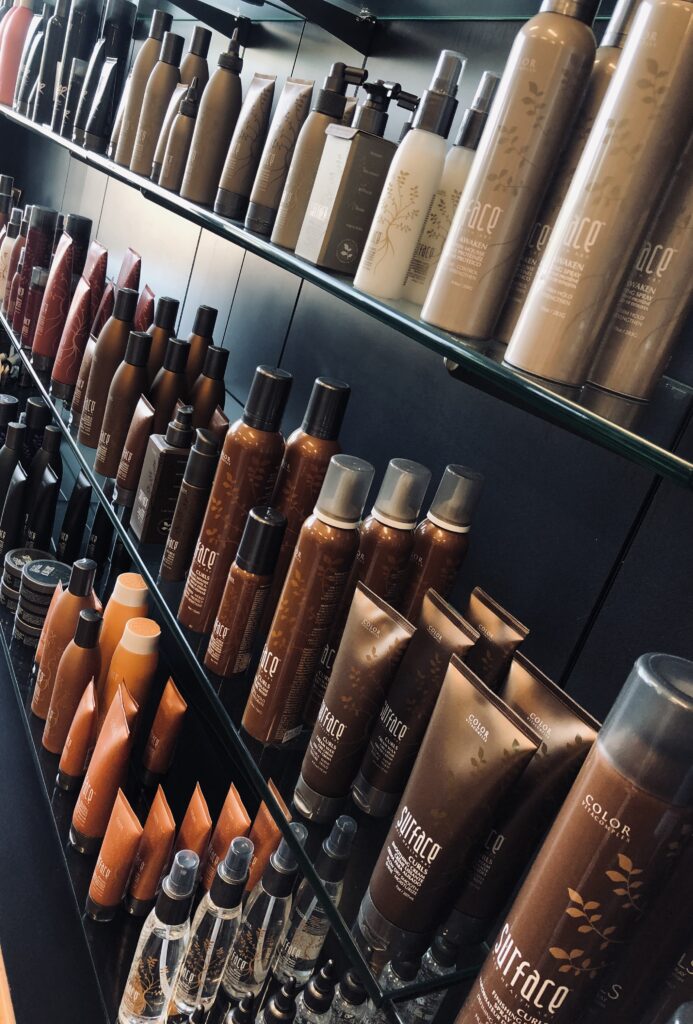 Zenagen - The Fusion of Beauty and Science
Zenagen is a two step hair loss system with distinct products for men and women.
Bug Soother - DEET Free Bug Repellent
Bug Soother is an all natural, DEET free bug repellent is safe for outdoor enthusiasts, kids, and pets! It repels gnats, sand fleas, black flies, mosquitoes, and more. Its non-sticky, good-smelling formula makes it the perfect bug spray for people who don't want to smell like bug spray!